The Weekly Market
We realize that it is frustrating to come out to the Market looking for a specific item that only a certain vendor has, just to find that they are not there that week. And we know that you're interested in news and new offerings from vendors. Check here to find out who's coming and what they'll have.
---
SATURDAY November 23rd
Transitions and Treats
As we end the 2014 regular season and look forward to the Holiday and Winter Markets, we are grateful to our creative and dedicated vendors for the great products that they bring and to the consistent and committed customers who so generously support the Market.
This Saturday's Market will be the last of the regular Saturday markets for this season (though there will be an "unofficial" Market on November 30th). Do not miss this opportunity to gather all of your Thanksgiving meal ingredients; the perfect wine to accompany it, coffee to finish it off and bittersweet and beeswax candles to decorate the table.
This coming Tuesday is the last opportunity to enjoy the Tuesday Market in 2013 and your last chance to stock up on all of your favorite Thanksgiving fare, including a few fresh free range turkeys for the real last minute shoppers out there…
Beginning on December 7, we will go to the Holiday Hours, Saturdays only, from 9 am to noon.  We hope you will let us help add a "fresh local kick" to your Holidays and that you and your family will enjoy all of the blessings that the Holiday Season has to offer!
---
What's Fresh?
Along the Thanksgiving feast train of thought… apples and cider, pumpkins and squash, potatoes and sweet potatoes, cookies, cakes, pies, breads, butter, jams and jellies, cheeses, meats, honey, eggs, herbs, garlic, beautiful salad mixes…. OK are you getting the picture? When you shop the Market, whether you do all of the cooking or not, your Thanksgiving meal is what's fresh!
---
Vendor Updates
Hickory Hill Farm's last day for the season will be this Saturday.  They will have red and green cabbage, several kinds of winter squash, kale and sorghum molasses (or syrup)  Don't miss this chance to stock up…
Burton Photography invites the lady who wanted the "snow pictures"  (and anyone else who might be interested) to please stop by on Saturday.  They have samples.
Doughnuts & More will be at the Market Saturday and this coming Tuesday, Nov. 26, with pies, pumpkin rolls, pecan tarts, and other baked goods for Thanksgiving.  We will have mincemeat, pumpkin, and pecan pies in large and small sizes, as well as most of our varieties of fruit pies.  If you want to be sure your favorite pie will be available, feel free to place an order either at this Saturday's market or by phone (833-6105).  We will also have cinnamon rolls and sticky buns in family-sized plates from now through Christmas.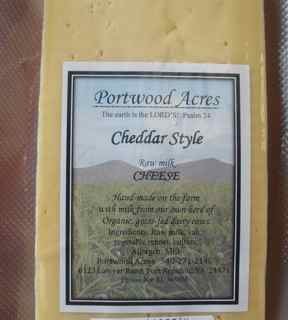 Evan Showalter of Portwood Acres will have a limited amount of broccoli, romanesco and cabbage this week.  He is pleased to introduce a new product- Raw milk CHEESE, made with certified Organic milk from grass-fed cows.  Stop by for a sample, more info, and/or to take some home.
Joanna Gray presenting OASIS this Saturday. She will be back with Judy Ligon on Tuesday.
North Cove Mushrooms will be at market this weekend with Shiitake and Oyster Mushrooms. This week our recipe is an excellent & easy mushroom side dish- Garlic Butter Roasted Mushrooms, with lemon, parsley, and capers. It is so good you will need some toast for sweeping up the juices!
Orv Lehman, of Hawks Nest Farm reports that he has sold out of shiitake mushrooms for the season. He looks forward to being back next spring with a fresh supply.
Rich McDonough of Wildwood Gardens will be absent on Saturday to enjoy some time with his family.
Todd Bolender of Passage Creek Farm, AKA Firefly Hot Sauce, will be out the next two weeks, look for him back to to warm up the Holiday and Winter Markets with his special brand of spice!